Welcome to the
Office of Dr. William O'Donnell
---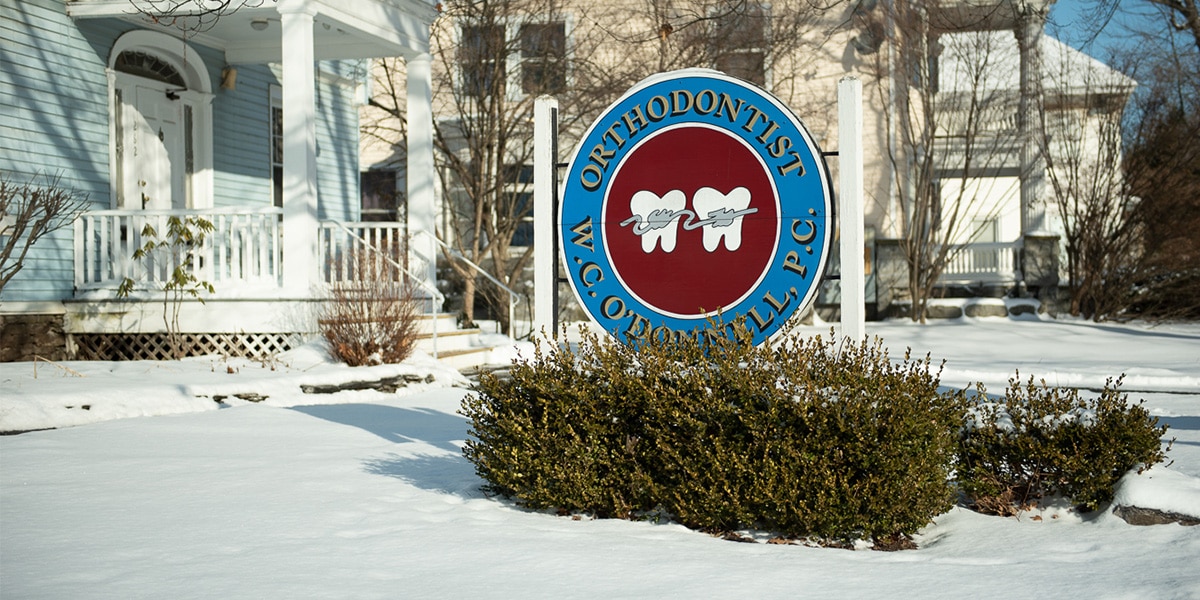 ---
Over the past 30 years of practicing orthodontics in Berkshire County, our office has seen many innovations and advancements that have vastly improved both patient experience and results. This is an exciting time in orthodontics and we look forward to sharing this with you and achieving a beautiful, healthy, and confident smile for your child.
We offer orthodontic treatment plans with the benefit of digital 3D CBCT radiographs that provide volumes of information and detail not available with 2D radiographs- and all with less radiation. We are able to project facial growth with and without treatment and can measure oral and nasal airway volumes to determine if they are healthy and adequate for good growth and development- and treat them if they are not. We now take dental molds digitally so that we can use software to produce the best dental correction possible.
All this technology allows our experienced team to provide a personalized treatment plan for your child. We are pleased to offer complimentary consultations so you can familiarize yourself with our practice, learn about our treatment philosophy, and talk about your orthodontic needs and smile dreams.
---
Our Mission Statement
Our Team's Mission Statement is to build beautiful smiles to brighten your day and ours. We will provide optimum care in a safe environment through dedicated team work while maintaining confidentiality and mutual respect for all. We will create an environment where patients and staff feel comfortable referring family members and friends. This practice is an enjoyable place for our patients, staff and doctor.
Request an Appointment