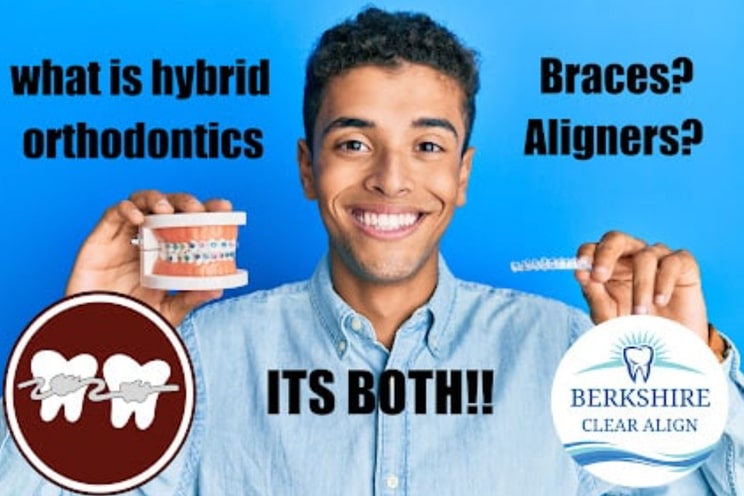 ---
Hybrid Orthodontic Treatment combines clear braces with clear aligners for a faster and more effective solution than either traditional braces or aligners (Invisalign)alone. Speed and efficiency of braces and the precision and cosmetics of aligners. Best of both worlds. Why not use both? Our patients typically wear braces initially for a brief period (3-9 months) to correct the more difficult aspects of the malocclusion.
Then braces are removed, and treatment is completed in aligners. The braces do all the difficult movements, and the aligners do the refinements. This unique treatment approach has been a game changer for those patients who felt that they would need long treatment with full braces, or that treatment with clear aligners such as Invisalign would be too lengthy and expensive. I am pleased to say there is now another option. Hybrid Orthodontic Treatment at Berkshire Integrative Orthodontics.
---
Benefits of Hybrid Orthodontic Treatment
---
Less treatment time compared to treatment with clear aligners alone
Less treatment time compared to treatment with braces alone
Reduced treatment cost Increased cosmetics, comfort, and convenience
Easier to achieve optimal dental hygiene compared to braces
Reduced emergency visits for typical braces issues such as loose brackets or poking wires
Aligner phase is generally completed in 4-6 months
The final aligner adjustments and refinements are fast, accurate, and simple
---
Submit a Complimentary Virtual Consultation using SMILESNAP Below!
---